Koons Sterling Ford Finance Center
Koons Sterling Ford is prepared to assist Fairfax area drivers with finding financing for your new or used vehicle of choice! Whether you're interested in leasing a new vehicle or you're looking to buy a new or used vehicle, the Koons Sterling Ford finance team is ready to help! Our team of seasoned finance professionals is well-connected to an expansive network of lenders, helping to ensure that Manassas and Herndon drivers get a fair financing deal. Plus, with our online finance center, drivers can take care of nearly every step of the vehicle financing process right from the comfort of home!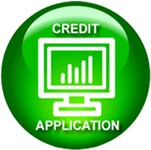 Since our team has been through the process before, we can talk to the banks and credit unions to help you get the best possible financing rate and get the vehicle you want within your budget.
Buying vs Leasing
Interested in a short-term vehicle purchase option? Leasing a new vehicle allows drivers to essentially rent a vehicle for anywhere from 2-6 years, making monthly payments to the dealership each month. At the end of the leasing contract, drivers return the vehicle to the dealership!
Manassas drivers interested in completely owning a vehicle may want to consider buying a new or used vehicle. Buying usually entails drivers taking out a loan, paying the dealership for the vehicle with the loan, and making monthly payments on the loan (until the loan is paid off).
Get Approved for a Loan
Drivers can utilize our online finance center to fill out a finance application! Once filled out and submitted, drivers can expect a response from one of our finance professionals. We'll go over prospective auto loans, leasing deals, and finance packages. While you're waiting, drivers can utilize our value your trade tool to get a vehicle trade-in estimate and our estimate your monthly payments tool to get a monthly vehicle payment estimate.
---

No-Hassle Trade Evaluation
Our trade-in experts at Koons Sterling Ford will give you the most market reflective vehicle pricing for your used car, truck, van, or SUV. click here

Buy vs Lease
Buying a car is easy, how you pay for it is a little more involved. If you're looking for information on what works better for you click here.
| | |
| --- | --- |
| You've got questions we've got answers. |   The FTC has some info for you on vehicle financing. |


Auto Finance Vocabulary

Buying a vehicle is an easy process. Like any industry, however, the financing world has its share of odd and sometimes difficult to understand language. Here's a short list of the most common terms used during the finance process:
> APR:
The Annual Percentage Rate

> Assignment:
A transfer of a loan from one lender to another

> Base Price:
The costs of a car with standard equip incentives & freight

> Certificate of Title:
A Legal document issued by a state at the time of sale

> Co-signer:
A person who takes on a loan if the orig. borrower stops pay

> Default:
Failure to meet the terms of the loan

> Interest:
A percentage charge for a loan

> MSRP:
Manufacturers Suggested Retail Price

> Refinance:
When one loan is used to pay off another

> Term:
The length of the loan, 24, 48, 60... months

> Underwriting:
Verifying the data used to obtain a loan