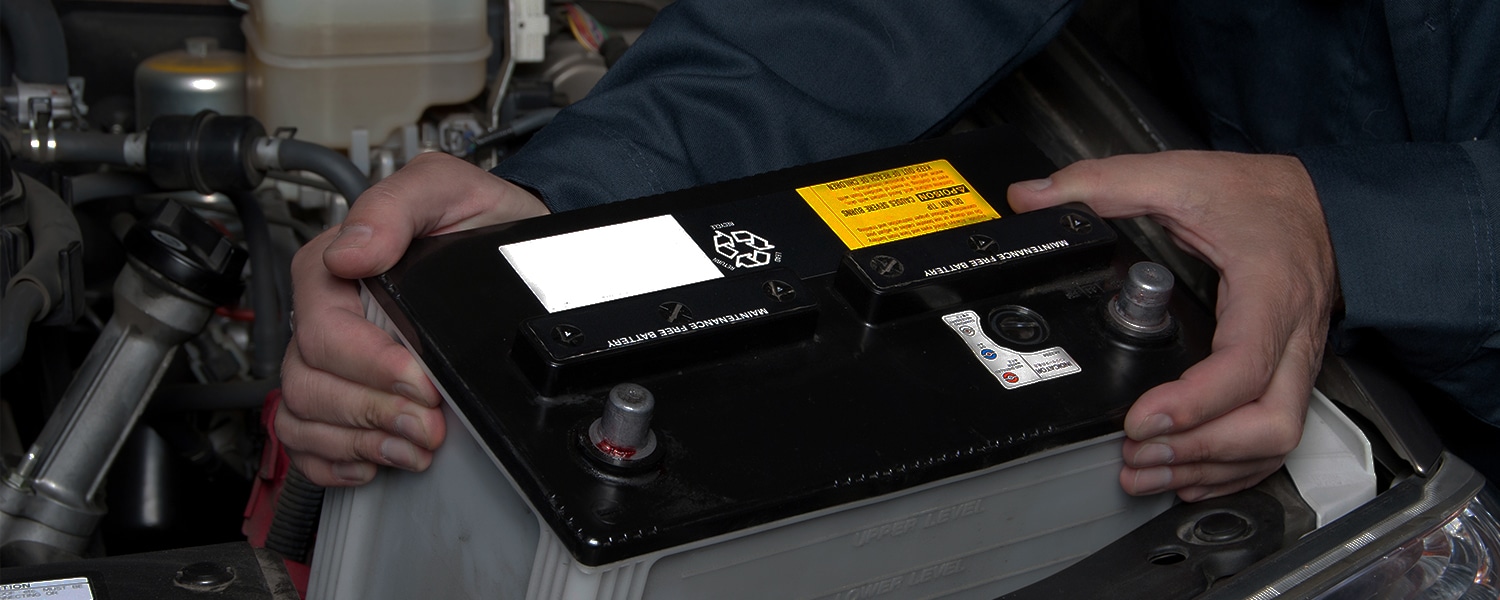 Koons Sterling Ford Auto Battery Service
Looking for a dealership in the Fairfax or Chantilly area to replace your vehicle battery? Koons Sterling Ford can help! Our service team consists of seasoned technicians that are prepared to assist drivers with everything from battery replacement to a long list of other service needs!
Signs your Auto Battery may Require Service
Don't wait for the day for your battery to completely stop functioning to get it changed! Get ahead of the problem by scheduling out a service appointment with the Koons Sterling Ford service team! There are a host of telltale signs that Herndon area drivers can look for regarding battery health. First up, the infamous battery corrosion. Corrosion on your vehicle battery can be a sign of hydrogen leakage from your battery, which in turn is a sign that your battery isn't charging properly. Granted, this doesn't always mean you need to replace the entire battery. Our service team can help you determine the proper course of action depending on the amount of corrosion. Beyond corrosion, Fairfax drivers can look for dimming headlights when you switch on your heater. Essentially, if you notice any of the electrically run aspects of your vehicle functioning at weaker levels, it can mean your battery is the cause. Possibly the most classic symptom that can alert Chantilly drivers to a weak battery is slow engine crank. By slow engine crank, we mean the time it takes for your vehicle to turn the ignition when starting the vehicle. If this is slow or replies to your key turn with a clicking sound, you likely need a new auto battery.
Schedule a Service Appointment at Koons Sterling Ford!
Ashburn and Manassas drivers can look to the Koons Sterling for nearly all your battery replacement needs! Call, stop by, or schedule an appointment online today!