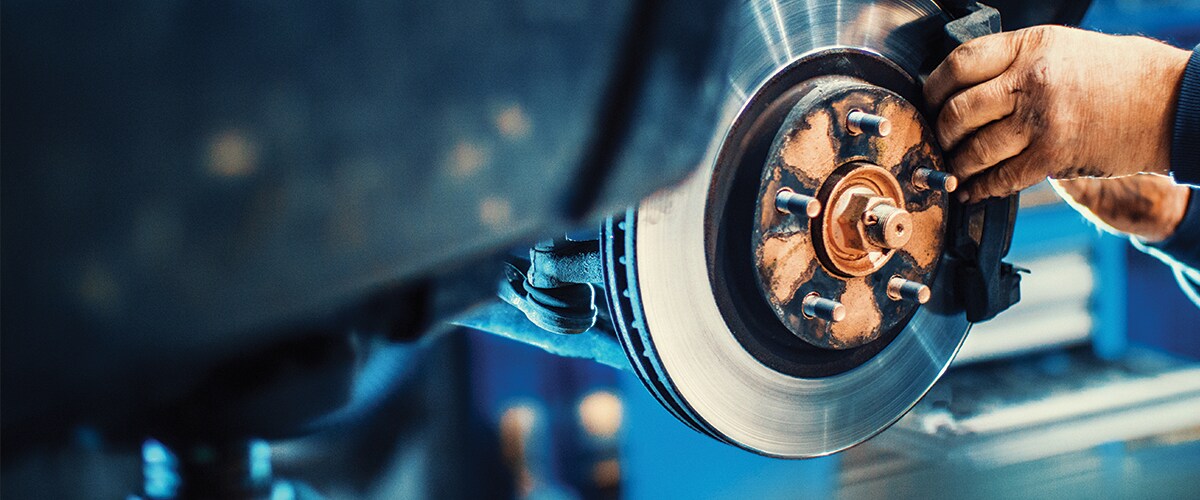 Brake Service at Koons Sterling Ford
If you've ever driven a vehicle with questionable braking functionality, you know how concerning it can be. From squishy brakes to screeching or grinding noises when you hit the brakes, drivers in need of brake service can look to the Koons Sterling Ford service team for assistance!
When to Service your Brakes
Sometimes it's not always obvious when to bring your vehicle in for brake pad replacement or brake repair. Fear not, there are a few notable telltale signs to help drivers determine brake condition. Starting off, Ashburn drivers that notice squishy brakes. If it requires surprisingly more force to engage your brakes (push the brake pedal), it's sometimes a sign that your brake pads are wearing thin. Squishy brakes precede the more notorious grinding or screeching symptoms. If, when you hit the brake pedal, you're met with a grinding or screeching noise, your brake pads need to be replaced. While sometimes the screeching is due to something else, there's a good chance that your brake pads are completely worn through and your rotor is coming into contact with your calipers. This metal-on-metal contact (calipers meeting the rotors) is what causes the grinding or screeching noise. Don't let these symptoms lead to bigger, more involved repair appointments, schedule a brake repair appointment with Koons Sterling Ford!
Brake Repair near Chantilly
Scheduling a service appointment with the Koons Sterling Ford team can be a breeze! We offer Ashburn area drivers a host of scheduling routes: online, in person, or by phone. Whether you're looking to get your brake pads changed or you think you might require a more involved repair process, the Koons Sterling Ford team can almost certainly help! Schedule a service appointment and then stop by our dealership from Herndon or Fairfax!