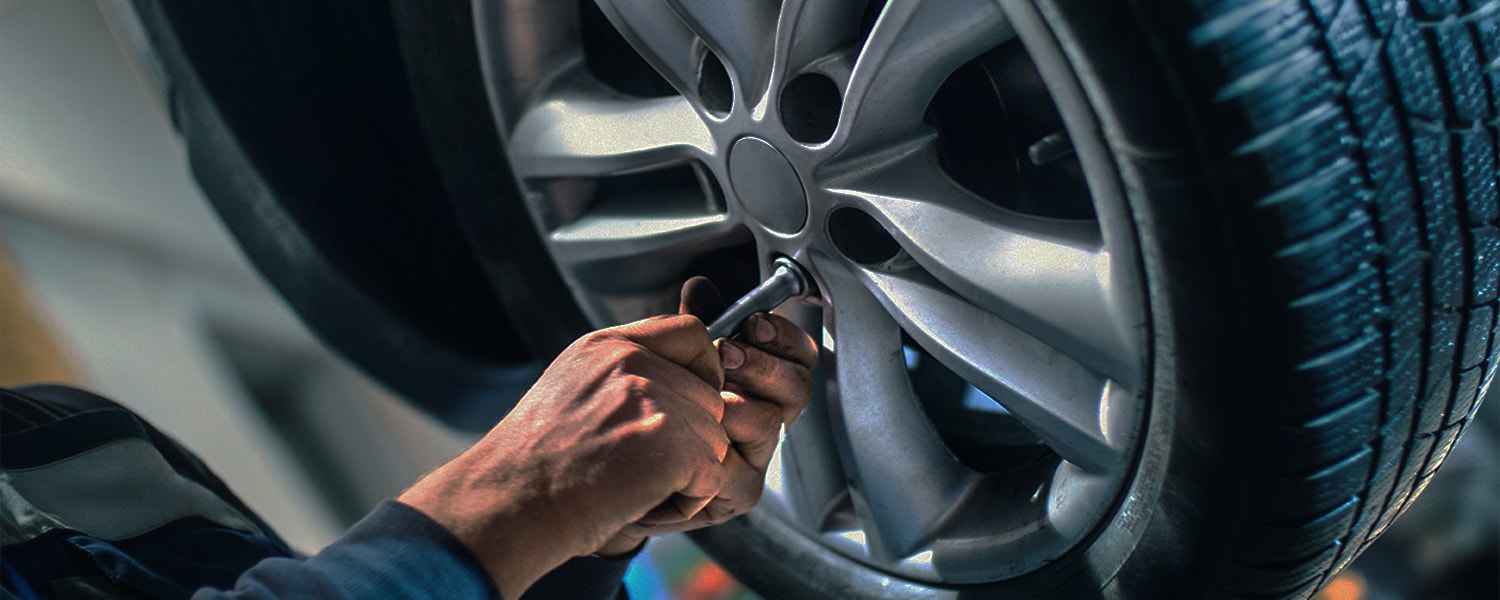 Tire Service at Koons Sterling Ford
Fairfax drivers searching for a versatile service crew to take care of an array of repair and maintenance needs can look to Koons Sterling Ford for assistance! Have you noticed that your tires are in less than ideal condition? Fear not, Koons Sterling Ford can help! From helping Chantilly drivers with finding a new set of tires to providing various tire-related services, drivers can count on the Koons Sterling Ford team for nearly all your service needs!
Tire Rotation
Tire rotation is an important maintenance service that can help ensure that your tires wear evenly, to help maximize longevity. If you've noticed that different tires are wearing at different rates, a tire rotation is likely a good idea. With the uneven weight distribution of your vehicle, your tires wear at different rates as a result of varied weight levels in the front and back of the vehicle. Rotating your tires is just one of the ways that drivers can help ensure consistent tire wear for the long-term.
Wheel Alignment
Have you noticed that your vehicle pulls to either the left or right when it should be on a straight path? If yes, it likely means that your wheels need to be aligned! Another telltale sign that your vehicle may require wheel alignment is excessive vibrations in the steering wheel.
New Tires
It'll happen eventually, you'll need a new set of tires to take on Fairfax and Chantilly roads! When that day comes, the Koons Sterling Ford team is ready to help! Whether you're in the market for a new set of all-season tires, summer tires, winter tires, or studded tires; Manassas drivers can look to the Koons Sterling Ford service team with confidence!
Tire Service Ashburn - Koons Sterling Ford
Chantilly drivers interested in scheduling a tire service appointment can utilize our handy online scheduling tool! Schedule tire service with the Koons Sterling Ford service team today!